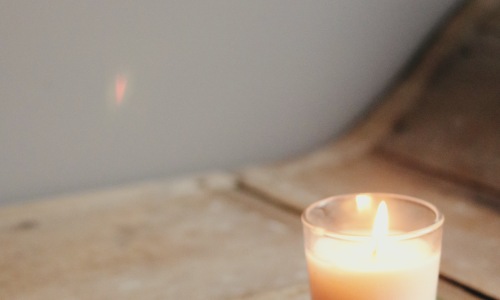 Gift the Candle-Making Workshop and Wine Class to Your Crafty Friends
If you prefer to give the gift of an experience instead of a thing, the Candle-Making Workshop and Wine might be just what you need to check the final person off your holiday shopping list. Or, if they're a lover of fine fragrances, the finished product makes for a perfect gift! The House of Art and Craft is hosting the fun, interactive event on various dates this December. Sign up for a date and time that works for you and a few of your crafty friends ($70 per person), then show up ready to learn. The instructor will provide everything you need to create your own artisan candle, including 2.5 hours of hands-on instruction. They'll show you how to add your favorite scent to the soy wax before pouring it into a reusable glass container. Then, you'll insert the wick—either a standard wick or a wooden one, the latter evoking a crackling fireplace. All the while you can sip on provided wine (included in the cost of the ticket) and chat with your friends. By night's end, you'll have a gift-worthy candle. It just needs to cure overnight, so you'll be asked to provide shipping instructions or come back the next day to pick it up.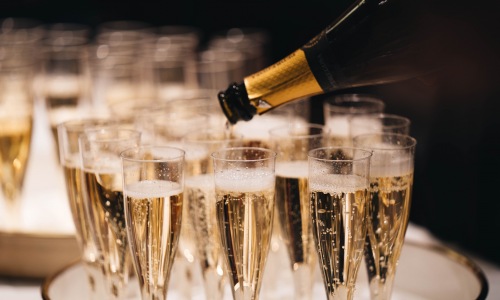 Ring in 2023 at the Boston New Year's Eve Party Speakeasy Cruise
Most New Year's Eve parties in the city will be held in stuffy, windowless bars, with really no sight to be seen other than your fellow revelers. The Boston New Year's Eve Party 2023 Speakeasy Cruise takes a decidedly different approach. Boston's sparkling skyline is front and center as the Music City Queen Riverboat takes to the Charles River for an evening of drinking and dancing. It's no wonder why this annual event usually sells out! So grab your tickets now ($105+) and block out your NYE itinerary from 8 p.m. until shortly after the ball drops. Boarding begins at 8 p.m. with the boat setting sail at 9 p.m. Board early to get the party started. Head to one of the multiple cash bars to grab your first cocktail, then hit the climate-controlled deck where renowned local DJs will be spinning top 40 hits all night long. When midnight approaches, gear up for a raucous countdown capped off by a champagne toast. Some light bites will also be served aboard the boat.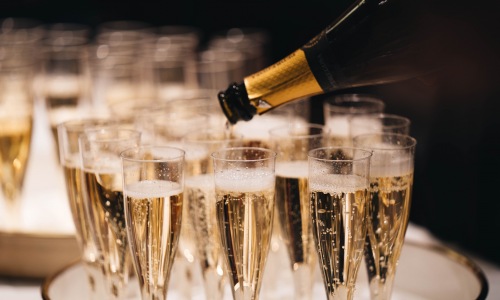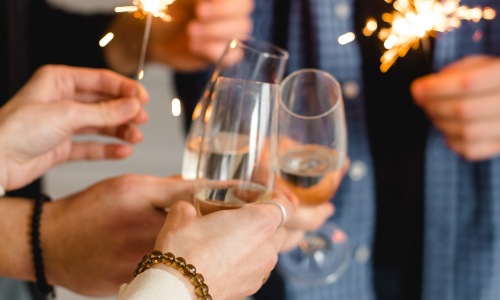 Ideas for a New Year's Resolution
This may be the first time in a while that New Year's Eve will look like how we knew it. Parties, glitz, and glamor galore! Your resolutions may look different this year too, as these past few years have taught everyone a lot about overall health and proper lifestyle choices. Perhaps you want to try smaller goals this year instead of one overarching goal for the year. Just make sure you set a goal that works for you! Here are some ideas to get you started. There are the usual ideas of getting healthier or eating better, and those are always great! Find ways to stay active during the day, even in simple ways. Maybe purchase a standing desk so you're not hunched over all day. Maybe purchase a healthy eating subscription service, and have less junk food in the house. Some other non-typical resolution ideas include being more polite, meeting new people, learning a new skill, becoming more romantic, or so many other things! No matter your New Year's Resolution, stay dedicated, create realistic goals, and walk into the new year with your head held high!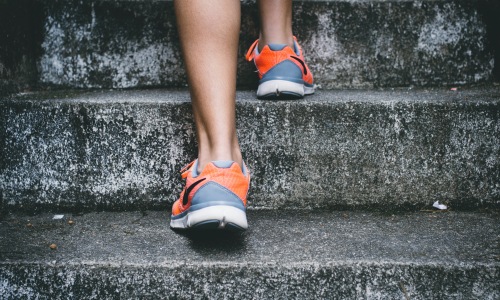 Exercise for a Good Cause at the DAV 5K Boston Run To Honor Veterans 5K on November 12th
Just a day after Veterans Day, you'll have a chance to honor veterans living in your community and beyond at the DAV 5K Boston Run To Honor Veterans 5K. The run is dedicated to the men and women who've served our country over the decades, so it's fitting that it would take place at Fort Independence at Castle Island. Everyone is welcome to sign up and show off their stride as they thank our veterans. However, if you've served yourself, registration is free (for civilians, it's $50 per person). You can sign up for the full 5K or opt for the fun one-mile walk instead. Both races allow you to explore Fort Independence and its surrounding grounds as you get some fresh air and exercise for a good cause. Although the fort is still undergoing renovations and won't be open for indoor access, the DAV 5K still plans to throw a finish line festival for the ages out in the autumn sunshine! You won't want to miss this opportunity to join hands with our community this Veterans Day.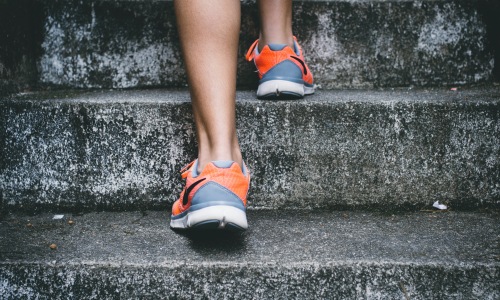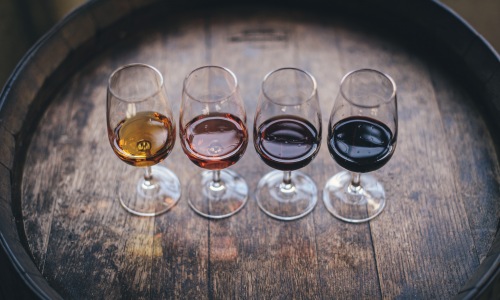 Sip Your Way Through the Fall Wicked Red Wine & Seltzer Fest on November 12th
On a brisk autumn day in Boston, there's no better way to warm up than with a glass of fine wine. The Fall Wicked Red Wine & Seltzer Fest is ready and waiting with your first pour at the Revere Hotel—or, at least, it will be soon. The festival is taking over the Boston Common hotel's ballroom on Saturday, November 12th from 3 to 9:30 p.m. Depending on the session you choose (there's one in the afternoon and another in the evening), you'll be granted access to a wide variety of tastings at different times of the day. Those who spring for VIP tickets get in 30 minutes before the general public, meaning they get the earliest access to the food and wine tastings (as well as some noshes just for them). But either way, you'll be able to drink your way through a broad lineup of libations from some of the best wineries and hard seltzer makers around the region. With live music, charcuterie snacks, and door prizes, there's plenty of fun to be had! Don't forget to participate in the silent auction, either. Proceeds benefit Project Smile. Tickets to the Fall Wicked Red Wine & Seltzer Fest start at $19.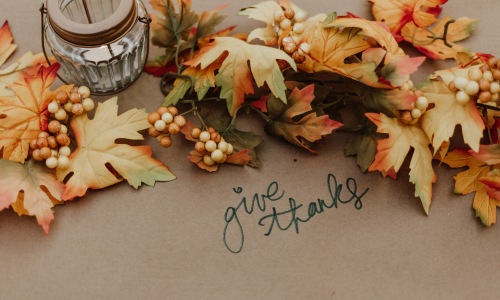 It's more than eating turkey, watching football, and taking naps!
Thanksgiving is a national United States holiday that takes place every third Thursday of November, this year on November 24th. The first Thanksgiving dates back to 1621, when the Plymouth colonists and the Wampanoag shared an autumn feast. Then, for more than two centuries, Thanksgiving was celebrated on different days by the US colonies and states. It wasn't until 1863, in the midst of the Civil War, that President Abraham Lincoln proclaimed a national Thanksgiving Day to be held each November. According to the National Turkey Federation, 90% of American households eat turkey for Thanksgiving- whether it be roasted, baked, or deep-fried. Other traditional foods include stuffing, mashed potatoes, cranberry sauce, and pumpkin pie. Parades have also become a common aspect of the holiday. Presented by Macy's department store since 1924, New York City's Thanksgiving Day Parade is the largest and most famous, attracting up to 3 million in-person spectators along its 2.5-mile route and drawing an enormous television viewing crowd. As in the name, Thanksgiving is dedicated to giving thanks. So, this year take an extra moment to figure out what you are most grateful for.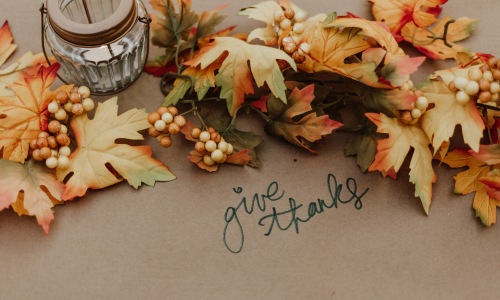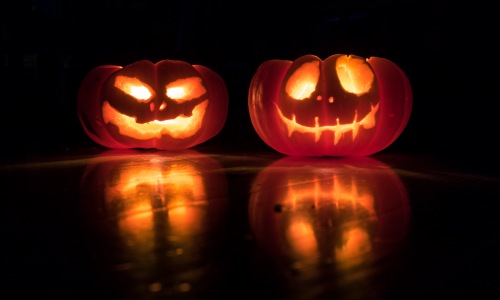 DIY Halloween Decor
Let's cut to the chase, Halloween is peaking its head around the corner. Well, it's a headless horseman head! With that, there is nothing more exciting than decorating for Halloween. Here are some DIY decorations you can make to get in the spooky spirit! Delightful Devilish Handsoap- Buy some hand soap from the Dollar Store, and fill it with a few plastic spiders or festive confetti for an ominous touch. Make A Pumpkin Vase- Turn your pumpkin into a vase for a Halloween-chic centerpiece. Whip Up A Scary Dessert- Your desserts can double as decor, too. Try making some Halloween dirt cups; chocolate pudding topped with Oreos, chocolate chips, and Belvita cookies. Send Test Tubes Invitations- Don't limit Halloween party decor to the big event itself. Make sure your invitations are just as spirited and fun. Make A Googly Eye Wreath- You'll need a lot of ping pong balls, but the scary mass of watching eyes will be so worth it. Paper Bats- Frame a doorway with flying paper bats for a super simple but fun Halloween vibe at home. Decorate your entire space with these terrifyingly terrific DIYs!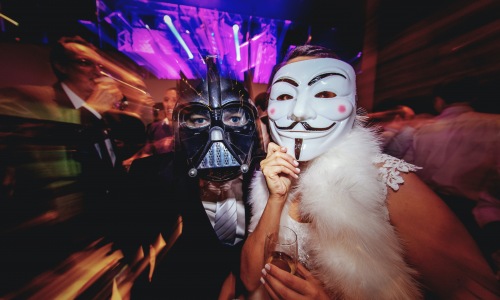 Start the Halloween Celebrations Early at the Haunted Hotel at the W Hotel Boston
The swanky ballroom at the W Hotel typically hosts wedding celebrations and fundraising galas. But for one night only this spooky season, it's turning into a haunted dance party. The Haunted Hotel at the W Hotel Boston returns for its annual one-night blow-out on Saturday, October 29th. The luxe hotel welcomes ghosts, ghouls, and all other smartly costumed partygoers starting at 8 p.m. Stride right to the bar and grab a craft cocktail or hit the dance floor first—or rather, dance floors. The Haunted Hotel splits into two with each lavish space dedicated to a different genre of music. Fans of top 40 hits, house music, and international tunes should make a beeline for room one, while revelers seeking hip-hop or R&B classics might want to make their way right to room two. Costumed guests should stick around until the costume contest gets underway. After all, the winner takes home $1,000 in cash. Tickets to the Haunted Hotel at the W Hotel Boston start at $30 for general admission and $80 for VIP tickets.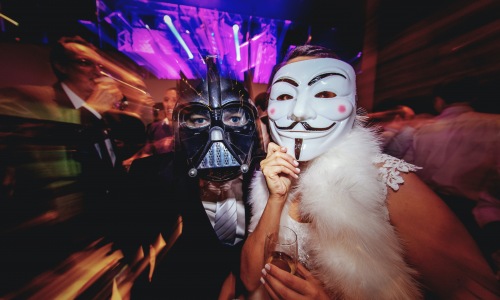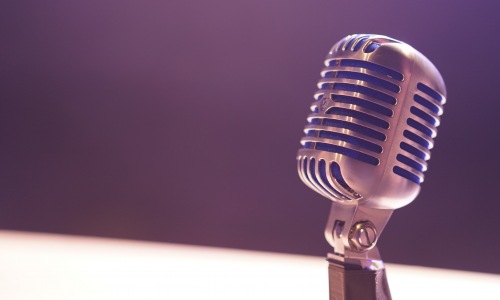 Snag a Ticket Early to the Next Comedy at Kings Sunday Showcase
Netflix, HBO, and Comedy Central churn out the up-and-coming talents who grace the stage every week at Comedy at Kings—So don't be surprised if you recognize some of the funnypeople from the lineup. The roster rotates every week and can change last-minute depending on which comedians are in town, so every Sunday evening promises a one-of-a-kind (but always hilarious) experience. Reserve your spot online for free and show up 30 minutes before the doors open (at 7:30 p.m.) to grab one of the best tables in the house. Once you sit down, place your order for an artisan cocktail or a craft beer. Complement the booze with a few gastropub snacks or enjoy full entrees as the comedians begin to take the stage for their sets. Laugh your way through an hour and a half of comedy with a date, friends, or coworkers by your side to cap off your weekend. You might get lucky and be able to snag a ticket at the door, but these are often for standing room only (if they're even available).
Don't Miss the First OktoberFest Bar Crawl on September 17th
Bar Crawl Live! is bringing a German tradition to our neck of the woods with its first ever OktoberFest Bar Crawl. Technically, it's taking place before October—the bar crawl will unfold on Saturday, September 17th—but otherwise, it will feel like the authentic Berlin experience, especially if you dress in lederhosen for the occasion. Grab your ticket ($15+) before they sell out to ensure you have a spot on the bar crawl! It kicks off at 4 p.m. and will last six hours with free entry to more than five bars around Boston. Hundreds of other revelers will come out for the beer and drink specials at the bar, as well as some German-themed apps. Bar Crawl Live!'s seasoned staff will be on hand to guide you to the next pub if you get turned around, so don't worry about navigating. Just wear your best Bavarian garb (at least if you want a chance at winning the costume contest) and come to Greatest Bar on 262 Friend Street in the early hours of the crawl to grab your wristband. Then enjoy drinks and dancing at The Point, Wild Rover, and other popular pubs.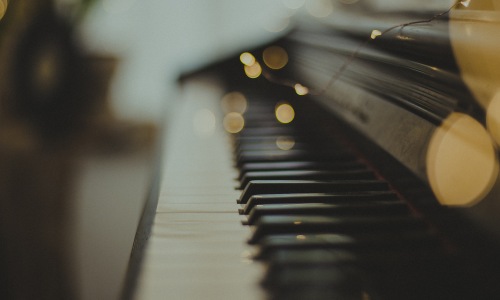 Do Date Night at the Solo Piano Concert by Laszlo Gardony on September 17th
"A formidable improviser who lives in the moment." That's how JazzTimes describes Boston native Laszlo Gardony, a pianist who's performed all across the globe. In fact, he's hosted concerts in nearly 30 countries over his career, releasing more than a dozen albums during that time. So you won't want to miss the Solo Piano Concert by Laszlo Gardony when he returns to Boston this month. He'll be taking the stage at the Longy School of Music on Saturday, September 17th at 7 p.m. Grab your ticket online ($20) and show up a little early to grab a good seat before the performance. You'll get a sneak peek of his 14th studio album, "Close Connection," which is set to be released later this fall as Gardony tickles the ivories. Due to his penchant for improvisation, each of his concerts is totally unique—and this one will be no exception! Gardony pulls from international music, incorporating elements from French and Italian composers, to create pieces that pay homage to music's history while allowing for spontaneity in the present day.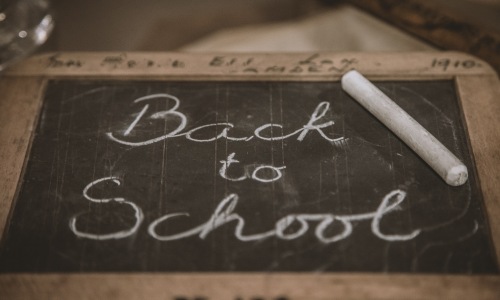 Tips for Back-To-School
It's the last weeks of summer! Which means school is starting back up soon. Perhaps, some children are already back in school. But, as always, going back to school is a big transition. No matter the age of your kids, going back to school can cause mixed feelings of excitement and anxiety. For young kids, it is important to get them ready to get back into a schooltime routine. From waking up on time, eating a good breakfast, and keeping everything organized. These rules are actually perfect for kids of all ages. Even kids high-school-aged need to do some summer preparation in order to have a successful school year. Then it can be incredibly difficult for children and parents alike when the kids go to college. That can be a huge life transition for both parties. Some tips include packing properly, not bringing too much but making sure you bring what is necessary. It is always recommended to bring a mattress pad. Finally, especially if this is your student's first year in college, some decor from home can make a dorm room feel homier! No matter what the case may be, let's make this the best school year yet!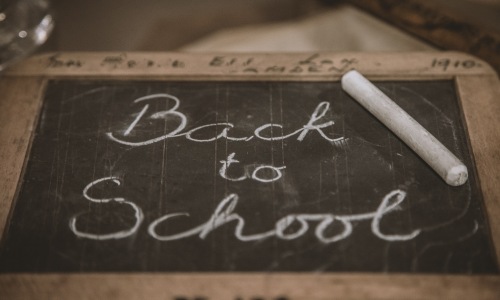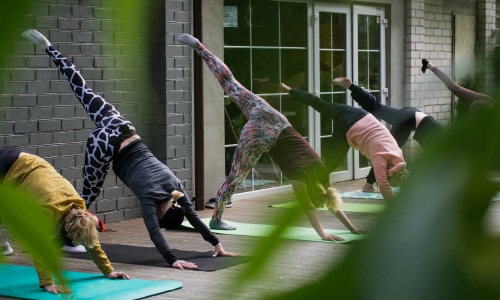 Sign Up for Free Yoga at the Revere Hotel, Saturdays This Summer
As the warm summer sun shines down on the bustling city of Boston, the roof deck at the Revere Hotel offers the space to pause and practice self-care. ​​Yoga at the Revere Hotel has returned for the season, hosted by yoga instructors from the lululemon in Newbury. The free class comes to the rooftop every Saturday morning this summer from 9 a.m. to 10 a.m., promising panoramic views of the city. BYO mat, water bottle, and towel and register online before you come to a class. Although it's free to attend, an RSVP is required in order to limit class sizes. Show up a few minutes before 9 a.m. to make your way to the roof deck and unfurl your mat. Then get ready to move through an all-levels, Vinyasa-style flow featuring a variety of postures, from standing to supine, and sun salutations. Of course, meditative breathing will be a heavy focus of the class, as well. The session culminates in a calming savasana designed to soothe the mind and seal the positive effects of the yoga practice.
Eat Your Fill of Fresh Fish at the 2022 Boston Seafood Festival on August 7th
There's a reason New England is known for its seafood. The region's proximity to the sea means you can enjoy fresh catches straight from the water. And while you savor those bites at the 2022 Boston Seafood Festival, you'll actually have a view of the waves! The annual food festival is returning to the Boston Fish Pier on Sunday, August 7th with ocean views served as a side dish to the delicious seafood. The event draws seafood vendors and food trucks from around the region, dishing out everything from fresh oysters to lobster rolls. If lobster is really your favorite seafood, you'll definitely want to head to the lobster bake tent before hitting up the other vendors. Watch renowned seafood chefs at work in the chef demo area or see how fish are filleted with a fish-cutting demo. You can also toss back a few brews to complement your favorite seafood in the Harpoon Beer Garden. Live music and kids' activities will also be part of the festival, so feel free to bring little ones along if they like seafood!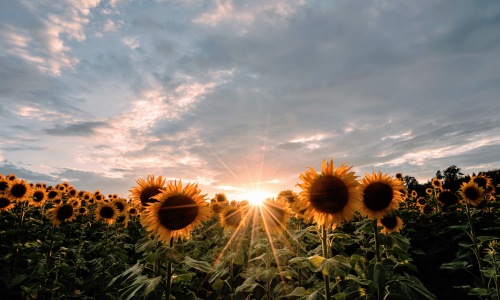 All the Ways to Celebrate Summer in August
August is the last full month of Summer, so make it a celebration! Make every day a holiday! August is not filled with annual celebratory days. No Labor Day, Memorial Day, or 4th of July long weekend to party with your friends and family. But no fret! There are plenty of holidays and reasons to celebrate all month long! August 2nd- Ice Cream Sandwich Day: So simple but so delicious! There's nothing better than the taste of sugary sweet, ice-cold creaminess, and chocolate all together in one outrageously-good dessert. August 5th- Water Balloon Day: Make an average summer day memorable and fun-filled with water balloons! August 6th- Sandcastle Day: Taking place on the first Saturday of August every year, it is a wonderful reason to head down to the beach and build some sandcastles! August 13th- Bowling Day: Ready to roll? It's the ideal day to get out and have some friendly competition while bowling. August 18th- Ice Cream Pie Day: A delicious sweet team! Ice cream pie takes something amazing and makes it even better. August 30th- Beach Day: Calling attention to keeping our beaches beautiful! The perfect day for a beach trip. There is tons of summer fun to be had all August long!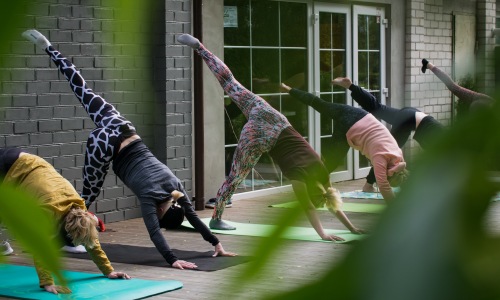 Sign Up for Free Yoga at the Revere Hotel, Saturdays This Summer
As the warm summer sun shines down on the bustling city of Boston, the roof deck at the Revere Hotel offers the space to pause and practice self-care. ​​Yoga at the Revere Hotel has returned for the season, hosted by yoga instructors from the lululemon in Newbury. The free class comes to the rooftop every Saturday morning this summer from 9 a.m. to 10 a.m., promising panoramic views of the city. BYO mat, water bottle, and towel and register online before you come to a class. Although it's free to attend, an RSVP is required in order to limit class sizes. Show up a few minutes before 9 a.m. to make your way to the roof deck and unfurl your mat. Then get ready to move through an all-levels, Vinyasa-style flow featuring a variety of postures, from standing to supine, and sun salutations. Of course, meditative breathing will be a heavy focus of the class, as well. The session culminates in a calming savasana designed to soothe the mind and seal the positive effects of the yoga practice.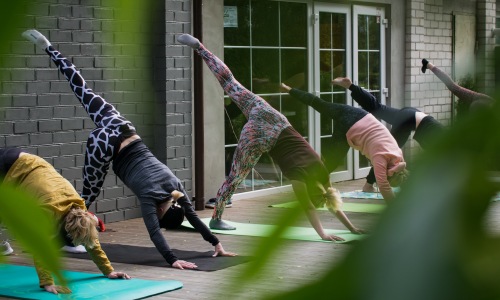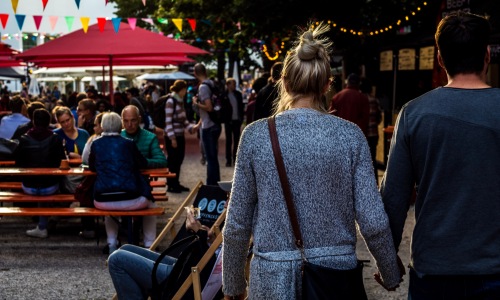 Don't Miss the Grand Return of the 26th Annual Taste of Eastie on July 26th
It's officially festival season, and what better excuse to get outside with your neighbors than artisan bites from local chefs? That's exactly what's waiting for you at the 26th Annual Taste of Eastie on Tuesday, July 26th. The event is returning to the Tall Ship Boston from 6 to 9 p.m. It'll be put on, once again, but East Boston Main Streets. The local nonprofit exists to bolster local businesses and build connections among people of the community. The event will be particularly profound this year as the neighborhood reflects on how its residents came together to support small businesses over the past few years. So what exactly can you expect at the festival? Eclectic types of food, for one thing! More than 30 "Eastie" restaurants will head up vendor booths, each serving up their most popular bites from vastly diverse menus. You'll also find refreshing beverages, live music and other forms of entertainment, and raffles at the 26th Annual Taste of Eastie. Tickets are $40 if you purchase them online in advance and $50 if you buy them at the gate.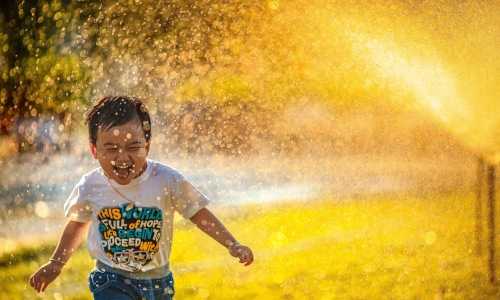 Inexpensive Summer Activities
It's the most wonderful time of the year! Well, the second-best time! It's summer vacation! Between summer camps, vacations, and the many activities to keep yourself or your little ones occupied; the dollar signs can add up. But, there are plenty of inexpensive and totally free activities that are still barrels of fun! Bust summer boredom with some of these family-fun activities. The first idea is to create a DIY obstacle course! Use household objects like chairs, blankets, and boxes to create an obstacle course, either indoors or outside. If you have a furry friend, you can even make them their own course! Put on a fashion show! Decide on a theme and have everyone use their own clothes, maybe even old Halloween costumes, to dress up according to the theme! Find free local activities around your neighborhood! Go to the library and read all afternoon. Discover all the different nature trails for walking or hiking. Maybe even go to a local farm or farmer's market. Whether you are trying to keep your kiddos occupied, looking to spend time with friends, or even a unique date idea, these inexpensive summer activities will be fun for everyone!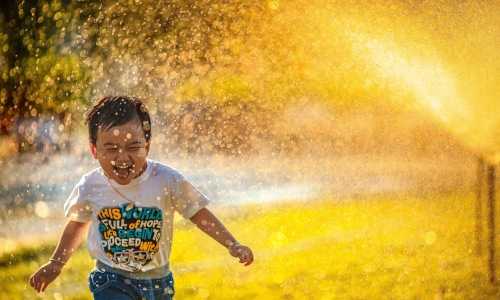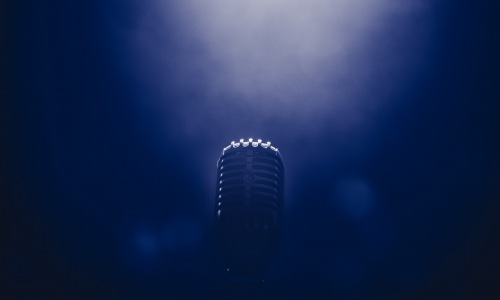 "What's All the Hubbub?" Comedy Show Brings Lots of Laughs to an Unusual Venue Every Month
Step inside Hubbub Comedy Club, and you'll immediately notice that it's not your average entertainment space. For one thing, there's a cat. While he usually lounges out of sight during live shows, it's not uncommon for him to make a brief appearance now and then. But he might not seem that out of place, given that the club is actually an apartment that's been revamped to host the monthly "What's All the Hubbub?" Comedy Show. Don't miss the June installment on Saturday the 11th to experience this unusual venue for yourself! Snag your $10 ticket on the Eventbrite page and come prepared to pose a question as you walk in the door. Comics are all required to answer at least one audience question over the course of their set, and the improvised results are bound to get you belly-laughing. After all, some of the best stand-up comics in Boston take the stage at "What's All the Hubbub?" every month. Feel free to arrive a bit early at 8 p.m. to get settled and crack open your first craft beer or can of wine (the venue is BYOB) while the rest of the audience filters in.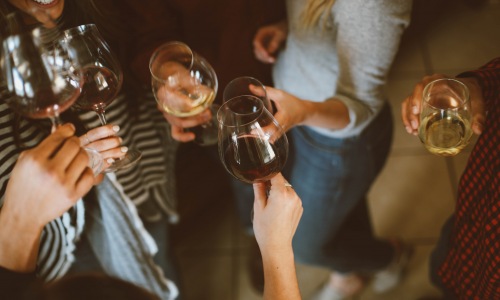 Don't Miss the After Work Girls Mixer: Boston Baddies This Friday
Are you looking to connect with some other ladies living in the city? The weekly After Work Girls Mixer: Boston Baddies presents the perfect opportunity to do just that. Every Friday evening at Wild Rover, this free event draws women from around Boston together to mingle and network. RSVP online to attend this week's installment of the After World Girls Mixer! While registration is free, the headcount allows organizers to plan fun extras when they anticipate a particularly impressive turnout (like a photo booth). Stop by any time between 6 and 10 p.m. to fill your plate at the buffet, grab a beverage from the cash bar, and mix and mingle with some other local women. Whether you're looking to get to know more people on a social basis or you want to build your network for a burgeoning business, you'll find plenty of opportunities to meet and greet as you unwind at the After Work Girls Mixer. If you can't make it this week, RSVP for one of the upcoming Friday events later this summer instead!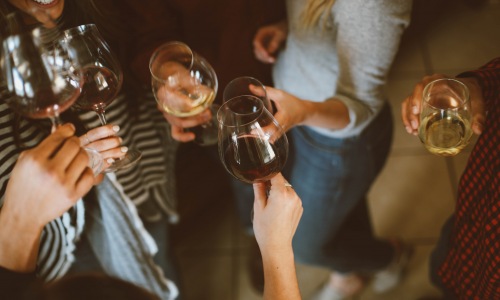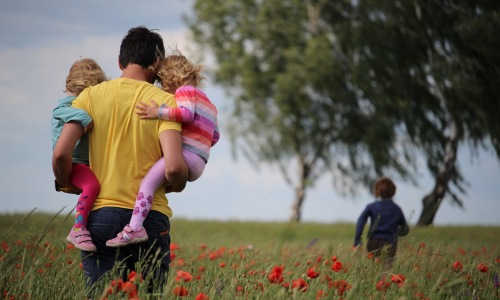 Best Ways to Celebrate Father's Day: June 19th, 2022
As June 19th comes around the corner once again, it's time to plan an extra special Father's Day celebration. No matter who you are celebrating Father's Day for, these Father's Day gift ideas are thoughtful, creative, and can even be done last minute! Create your own scrapbook. There's nothing better than a homemade, one-of-a-kind scrapbook that highlights your family in all your beautiful, funny, and loving ways. Have a movie night. Transform a space in your home into a movie theater! Figure out dad's favorite movies and let him pick which he wants to watch. Make Father's Day cards. Instead of leaving dad out of the fun, have everyone come together to make Father's Day cards with each other to gift. Play video games. Just like the movie night, maybe dad has a favorite video game. Maybe you turn it into a competition and have everyone compete to see if anyone can beat dad. At the end of the day, it doesn't really matter what you chose to do for Father's Day. As long as the honoree feels celebrated and you spend time with family!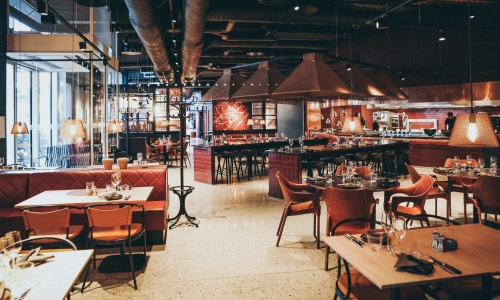 Experience the Best Cuisine Boston Has to Offer During Boston Restaurant Week
If you ever wanted to visit the top restaurants in the Boston area, this is your perfect opportunity. From March 13 through March 26, the greatest local eateries are offering incredible deals on their lunch and dinner menus. You can dine-in with indoor and outdoor seating or takeout with pickup and delivery options. Each restaurant creates its own fixed price for its lunch and dinner menus. Between $15-$25 for lunch and $28-$38 for dinners. Most meals have multiple courses and some restaurants even offer specialty menus. Additional charges may be applied for exclusive extras, such as caviar or truffles. Some restaurants also offer optional wine pairings and/or beer flights, for an additional charge. Price does not include beverages, taxes, or tips. The greatest excuse to try out a new restaurant, and celebrate the amazing establishments that make Boston and Cambridge special. Mark your calendar and make your reservations now!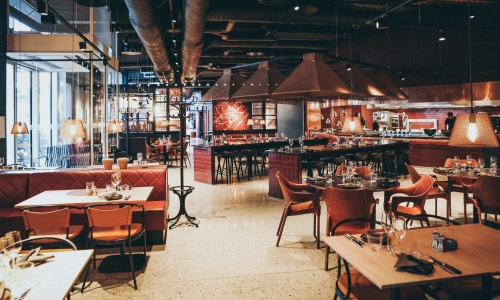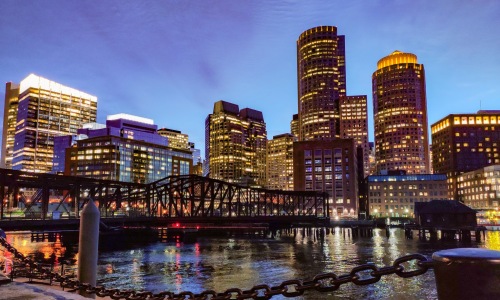 See Boston From a New Perspective Aboard a Harbor Sunset Yacht Cruise
Have you ever wondered how the rich and famous wined and dined in the Roaring Twenties? Climb aboard the Northern Lights for a Harbor Sunset Yacht Cruise on Boston Harbor, and you'll find your answer. The 1920s-style steamship might not be quite what you expect when you think of a "yacht," but at the height of the watercraft's popularity in the early 20th century, a cruise aboard one was considered a sign of wealth and high standing in society. Every Thursday, Friday, Saturday, and Sunday throughout March, the Northern Lights will welcome guests for two-hour rides around Boston Harbor. The cruise includes just a bit of commentary from a well-versed tour guide as you pass by major landmarks, but you'll mostly just be able to kick back and enjoy the ride. With a full bar and light snacks available for purchase on board the boat (only credit cards are accepted), you'll be able to enjoy happy hour and golden hour at the same time. Tickets start at $47.25 and an ID is required to board.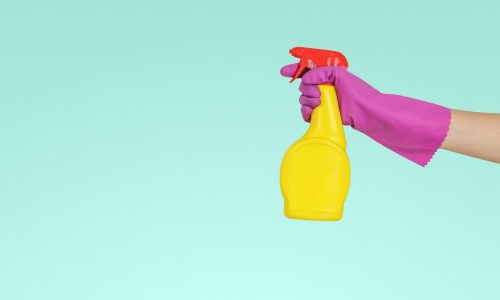 New Spring Cleaning Habits
OK, it isn't spring yet, but we are going to chat about Spring cleaning! The Spruce discusses six helpful tips on how you can better kickstart your spring season with a clean house. Spring cleaning is a common practice that allows us to freshen up our homes and get a head start on the often hectic seasons of spring and summer. It can feel like a daunting task, but it doesn't have to be difficult. The Spruce talks about getting everyone in the house involved, start smalling small, and the perfect guide to cleaning products. Does anyone else feel the urge to clean when reading an article about cleaning?! My rubber gloves are already on. Don't miss out on this quick guide to starting your spring off right!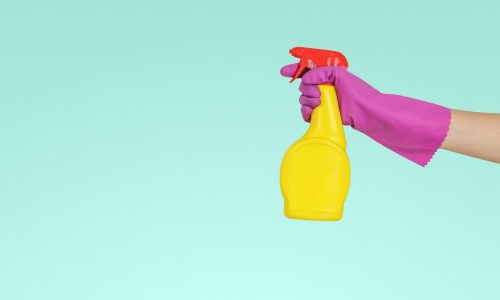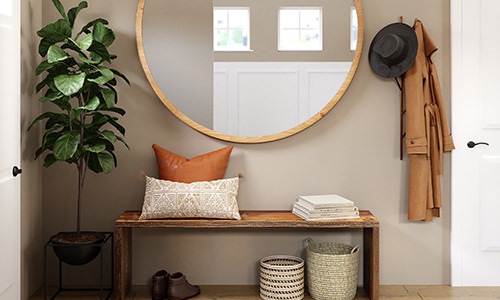 How to Refresh and Reorganize Your Apartment for 2022
The new year offers an opportunity to wipe the slate clean and start fresh with a newly calibrated outlook and freshly minted goals. And while many people use the changing year as a chance to improve upon their physical self, why stop there? Now is the perfect time to reevaluate your living space, as well, to ensure that it's up to the task of serving as the backdrop for your daily to-dos and triumphs. Read on for a few easy ways to refresh and reorganize your apartment for 2022.
Declutter and de-stress. Curb clutter in your apartment by getting rid of outdated paperwork, unnecessary collectibles, and other items that tend to collect on surfaces, paying special attention to your desk, kitchen counters, and nightstands. Do this one room at a time so that you won't feel overwhelmed by the process, and don't forget to add in some mood-boosting houseplants!
Whittle your wardrobe. Try this trick to help you whittle down your wardrobe to the essentials: Pick one day in the near future to turn all of the clothes hangers in your closet in the same direction. After wearing an item, turn the hanger the opposite direction. If after six months, any of the hangers are still in their initial position, donate or consign the item of clothing.
Redecorate to rejuvenate. In with the new; out with the old! Retire worn, unwanted furnishings and breathe life into your space by trying out a new decorating trend. In 2022, some interior design trends include touchable textures, Parisian-inspired interiors, curved furnishings, and colorful window treatments!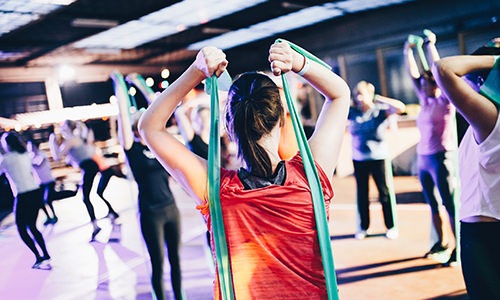 New Year, New Hobby
Sign Up for a Class at The Dance Complex
If your New Year's resolution is to prioritize self-care, start with the stretch class at The Dance Complex. Its instructor Lisa Simon has spent decades perfecting the calming class, piecing together relevant elements from her training in dance, sports, physical therapy, and yoga. She designs a slowly flowing stretching routine that can be changed to cater to any skill level.
Drop in for the soothing stretch session, or get your adrenaline pumping at a high-octane class like cardio kickboxing. Your instructor will show you the proper techniques to attack the bag using boxing gloves, interspersing the boxing with jumping rope and other cardio elements. The public roster of exercise classes also includes many forms of dance, from all-levels of street dance to Bollywood, ballet, and even Hawaiian hula. Most of the courses cater to beginners (or can be modified so that novices can participate), so don't worry if you've never attended a dance class before. You should be able to easily join in the dance session. If you're more comfortable exercising in the comfort of your own home, sign up for one of the virtual classes. The calendar of virtual classes is still expansive and varied.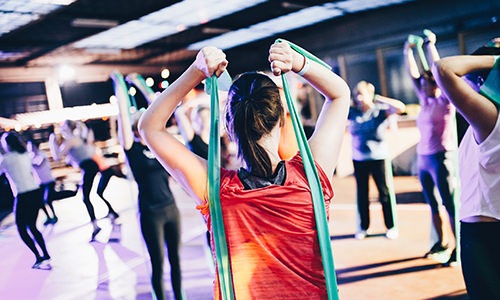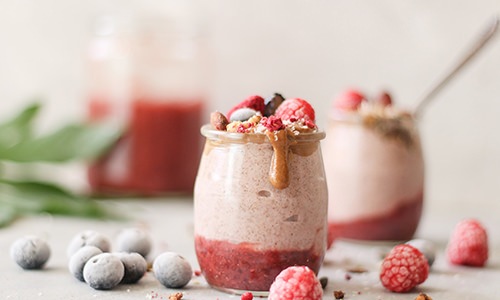 Start 2022 With Healthy Smoothies From Kwench Juice Cafe
Was your New Year's resolution to lead a healthier lifestyle? Let the nutrition enthusiasts at Kwench Juice Café help. They craft healthy sips using fresh ingredients—take, for example, the Beast Mode smoothie. After a grueling workout, fuel up with the protein-packed blend of peanut butter, almond or coconut milk, cacao, spinach, kale, and banana. Add chia seeds or hemp protein for an extra boost.
Want to try a juice cleanse in 2022? Kwench offers packages that include five juices and one large smoothie, so you can mix and match options like the Lifeblood juice, an inflammation-fighting blend of beet, apple, carrot, ginger, and lemon. Complement it with the Glow, which combines celery and kale with apple, parsley, lemon, lime, and ginger or the immune-boosting vitamin C with orange, lemon, lime, and grapefruit juice. If you're in the mood for something a little bit heartier, dig into an açai bowl. The signature Rainbow bowl showcases a frozen blend of açai and pitaya with blueberry, banana, and almond or coconut milk as the base, with goji berries and antioxidant-rich cacao nibs on top.