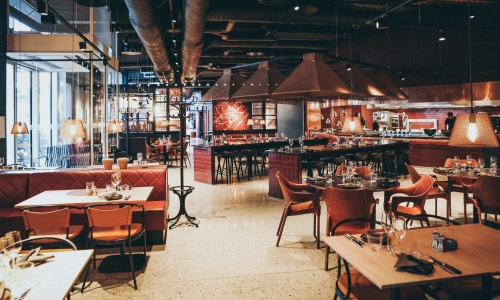 Experience the Best Cuisine Boston Has to Offer During Boston Restaurant Week
If you ever wanted to visit the top restaurants in the Boston area, this is your perfect opportunity. From March 13 through March 26, the greatest local eateries are offering incredible deals on their lunch and dinner menus. You can dine-in with indoor and outdoor seating or takeout with pickup and delivery options. Each restaurant creates its own fixed price for its lunch and dinner menus. Between $15-$25 for lunch and $28-$38 for dinners. Most meals have multiple courses and some restaurants even offer specialty menus. Additional charges may be applied for exclusive extras, such as caviar or truffles. Some restaurants also offer optional wine pairings and/or beer flights, for an additional charge. Price does not include beverages, taxes, or tips. The greatest excuse to try out a new restaurant, and celebrate the amazing establishments that make Boston and Cambridge special. Mark your calendar and make your reservations now!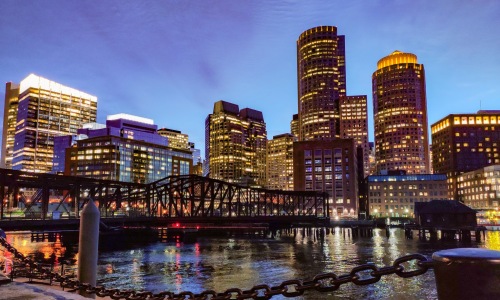 See Boston From a New Perspective Aboard a Harbor Sunset Yacht Cruise
Have you ever wondered how the rich and famous wined and dined in the Roaring Twenties? Climb aboard the Northern Lights for a Harbor Sunset Yacht Cruise on Boston Harbor, and you'll find your answer. The 1920s-style steamship might not be quite what you expect when you think of a "yacht," but at the height of the watercraft's popularity in the early 20th century, a cruise aboard one was considered a sign of wealth and high standing in society. Every Thursday, Friday, Saturday, and Sunday throughout March, the Northern Lights will welcome guests for two-hour rides around Boston Harbor. The cruise includes just a bit of commentary from a well-versed tour guide as you pass by major landmarks, but you'll mostly just be able to kick back and enjoy the ride. With a full bar and light snacks available for purchase on board the boat (only credit cards are accepted), you'll be able to enjoy happy hour and golden hour at the same time. Tickets start at $47.25 and an ID is required to board.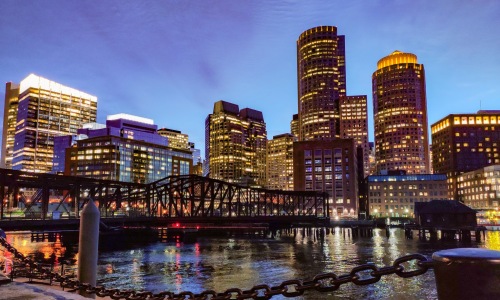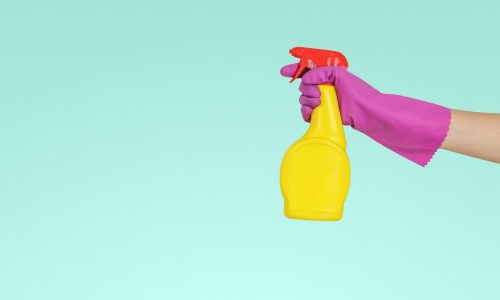 New Spring Cleaning Habits
OK, it isn't spring yet, but we are going to chat about Spring cleaning! The Spruce discusses six helpful tips on how you can better kickstart your spring season with a clean house. Spring cleaning is a common practice that allows us to freshen up our homes and get a head start on the often hectic seasons of spring and summer. It can feel like a daunting task, but it doesn't have to be difficult. The Spruce talks about getting everyone in the house involved, start smalling small, and the perfect guide to cleaning products. Does anyone else feel the urge to clean when reading an article about cleaning?! My rubber gloves are already on. Don't miss out on this quick guide to starting your spring off right!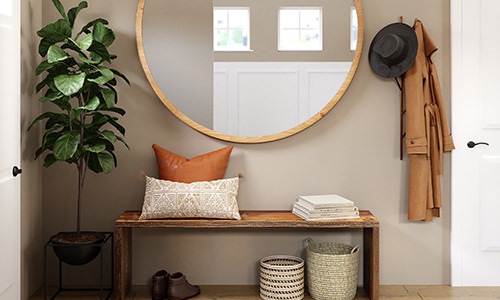 How to Refresh and Reorganize Your Apartment for 2022
The new year offers an opportunity to wipe the slate clean and start fresh with a newly calibrated outlook and freshly minted goals. And while many people use the changing year as a chance to improve upon their physical self, why stop there? Now is the perfect time to reevaluate your living space, as well, to ensure that it's up to the task of serving as the backdrop for your daily to-dos and triumphs. Read on for a few easy ways to refresh and reorganize your apartment for 2022.
Declutter and de-stress. Curb clutter in your apartment by getting rid of outdated paperwork, unnecessary collectibles, and other items that tend to collect on surfaces, paying special attention to your desk, kitchen counters, and nightstands. Do this one room at a time so that you won't feel overwhelmed by the process, and don't forget to add in some mood-boosting houseplants!
Whittle your wardrobe. Try this trick to help you whittle down your wardrobe to the essentials: Pick one day in the near future to turn all of the clothes hangers in your closet in the same direction. After wearing an item, turn the hanger the opposite direction. If after six months, any of the hangers are still in their initial position, donate or consign the item of clothing.
Redecorate to rejuvenate. In with the new; out with the old! Retire worn, unwanted furnishings and breathe life into your space by trying out a new decorating trend. In 2022, some interior design trends include touchable textures, Parisian-inspired interiors, curved furnishings, and colorful window treatments!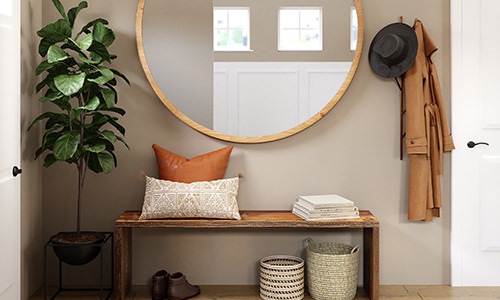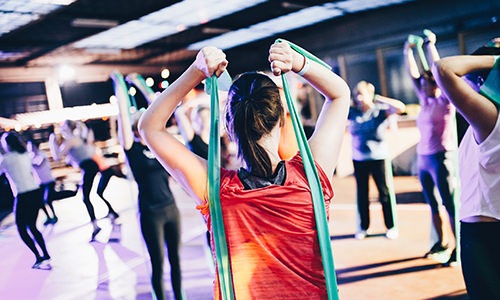 New Year, New Hobby
Sign Up for a Class at The Dance Complex
If your New Year's resolution is to prioritize self-care, start with the stretch class at The Dance Complex. Its instructor Lisa Simon has spent decades perfecting the calming class, piecing together relevant elements from her training in dance, sports, physical therapy, and yoga. She designs a slowly flowing stretching routine that can be changed to cater to any skill level.
Drop in for the soothing stretch session, or get your adrenaline pumping at a high-octane class like cardio kickboxing. Your instructor will show you the proper techniques to attack the bag using boxing gloves, interspersing the boxing with jumping rope and other cardio elements. The public roster of exercise classes also includes many forms of dance, from all-levels of street dance to Bollywood, ballet, and even Hawaiian hula. Most of the courses cater to beginners (or can be modified so that novices can participate), so don't worry if you've never attended a dance class before. You should be able to easily join in the dance session. If you're more comfortable exercising in the comfort of your own home, sign up for one of the virtual classes. The calendar of virtual classes is still expansive and varied.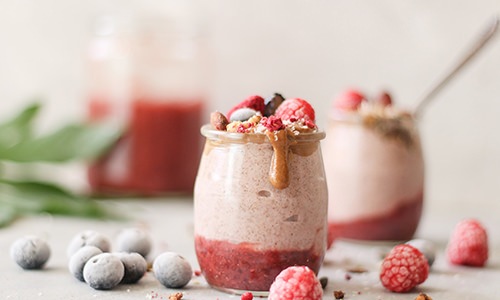 Start 2022 With Healthy Smoothies From Kwench Juice Cafe
Was your New Year's resolution to lead a healthier lifestyle? Let the nutrition enthusiasts at Kwench Juice Café help. They craft healthy sips using fresh ingredients—take, for example, the Beast Mode smoothie. After a grueling workout, fuel up with the protein-packed blend of peanut butter, almond or coconut milk, cacao, spinach, kale, and banana. Add chia seeds or hemp protein for an extra boost.
Want to try a juice cleanse in 2022? Kwench offers packages that include five juices and one large smoothie, so you can mix and match options like the Lifeblood juice, an inflammation-fighting blend of beet, apple, carrot, ginger, and lemon. Complement it with the Glow, which combines celery and kale with apple, parsley, lemon, lime, and ginger or the immune-boosting vitamin C with orange, lemon, lime, and grapefruit juice. If you're in the mood for something a little bit heartier, dig into an açai bowl. The signature Rainbow bowl showcases a frozen blend of açai and pitaya with blueberry, banana, and almond or coconut milk as the base, with goji berries and antioxidant-rich cacao nibs on top.